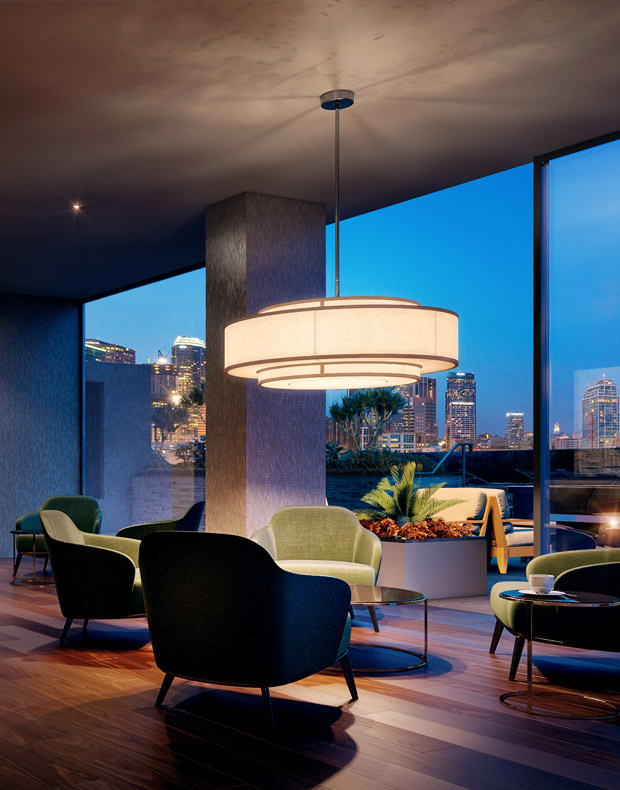 Amenities
The Fifty: An Urban Oasis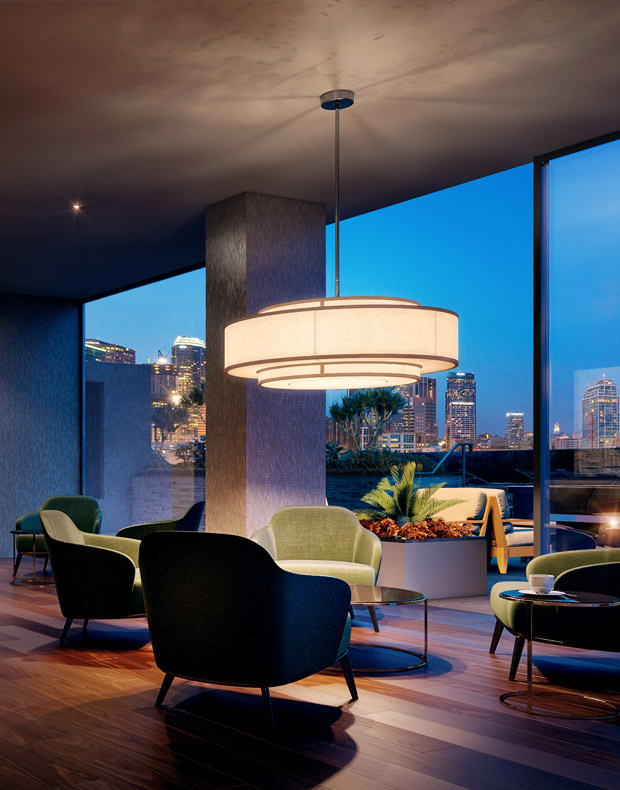 It starts with The Fifty. A lush, private indoor/outdoor lounge. Raising the level of residential luxury with amenity after amenity. After amenity. Like an alluring, resort-style pool complete with city views. With a therapeutic spa and lounge areas, your time in and out of the pool will be nothing but relaxing.
Let's face it: LA is a city filled with drab gray concrete. So the landscaping of The Fifty creates the feel of an urban courtyard. Carefully selected trees and palms such as tree aloes, Japanese loquats and Kentia Palms, provide an escape from the abundance of pavement in city living. And over 30 large Japanese blueberry trees form a beautiful natural wall.
For those looking to entertain, The Fifty lounge has sections for private dining. Bringing the party outside? There are gourmet kitchens with barbecues. And outdoor fireplaces that provide a warm nighttime glow.