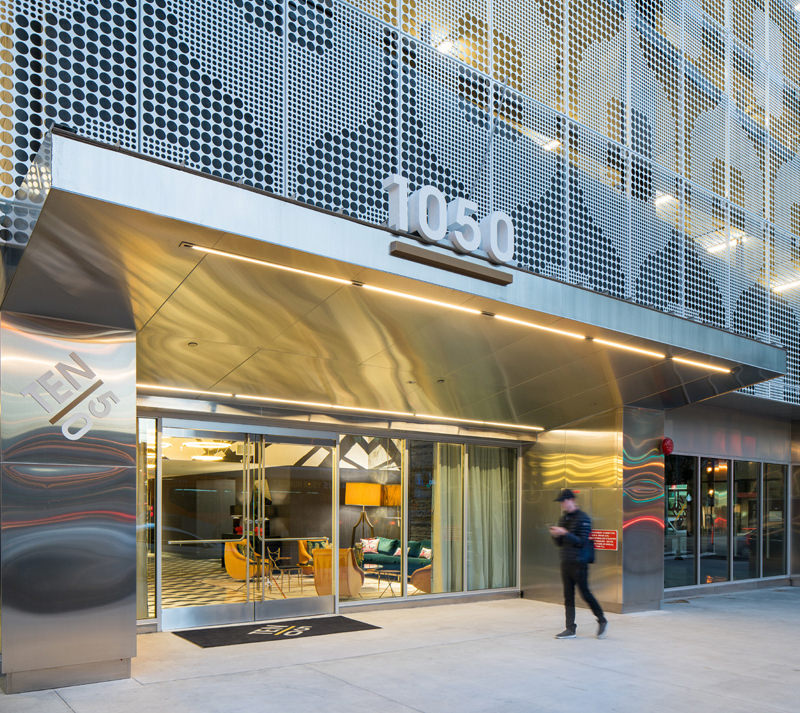 News
L.A.'s expanding subway line spurs first crop of luxury towers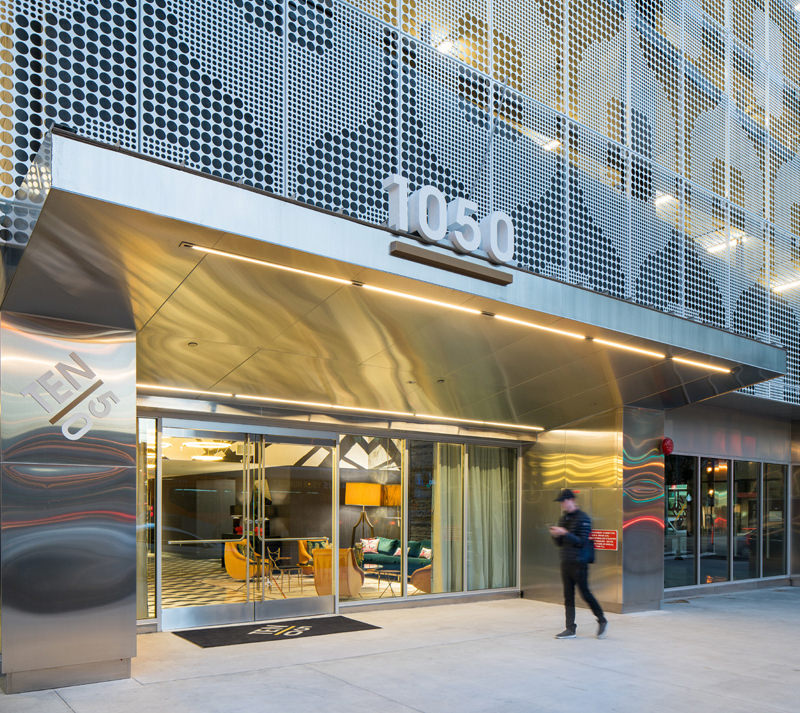 By the time currently planned extensions to Los Angeles's Purple Line are completed in 2024, the subway line will run from Downtown L.A. to Westwood, roughly nine miles further than it does today. Work on the extension is well underway, and, not by coincidence, the first crop of Purple Line–adjacent luxury high-rise housing projects recently came online, providing a glimpse at what L.A.'s residents can look forward to as transit starts to rework surrounding neighborhoods.
As speculative developments, the new crop of towers represents a sort of trial run for transit-oriented luxury housing in L.A. The new buildings are not innovative so much as they are novel, imported typologies for a city in which the wealthiest denizens typically occupy mountainside perches, not the tops of towers. These first projects share a few qualities—namely that several came into being as the worst of the Great Recession hit, products of not only hard work but also a litany of delays, project sales, and redesigns. Their final manifestations, hard-fought as they were, hint at some of the shortcomings the recession generated: generic podium-and-tower massing, use of conventional materials like smooth stucco and glass, and generous, if not overly fussy, shared amenity spaces.
Downtown, two projects—the TEN50 apartments by HansonLA and Atelier DTLA by San Francisco–based Solomon Cordwell Buenz (SCB)—will bring a combined 514 units to a dense neighborhood already connected to the existing transit network.
The TEN50 condominium complex, which features an architecturally dynamic form despite its conventional construction systems and materials, was first approved over a decade ago, but did not enter construction until 2015. The 151-unit complex rises 24 stories and features 5,900 square feet of groundfloor retail. The tower is wrapped in expansive window assemblies and features projecting balconies. At one corner, planar massing shifts as multistory, undulating curtainwall-clad volumes jog in and out of the main building mass, creating a series of overhanging terraces.
The building's most striking amenity? A drone landing pad on the sixth floor designed in anticipation of robot-based on-demand delivery services.
…
As these projects fill up with new tenants, eyes across the region will be turned toward how the completed towers interact with their surroundings and whether they facilitate pedestrian-oriented lifestyles. A big question moving forward will be whether developers and city agencies can forego their penchant for oversized parking podiums and whether, when faced with fewer budgetary and entitlement restrictions, architects and developers will begin to truly work toward a locally derived variant of the luxury tower typology.
Source: archpaper.com